The Ministry of Economy and Industry discussed urgent measures to provide a new road link to the Sofia – Bozhurishte Industrial Park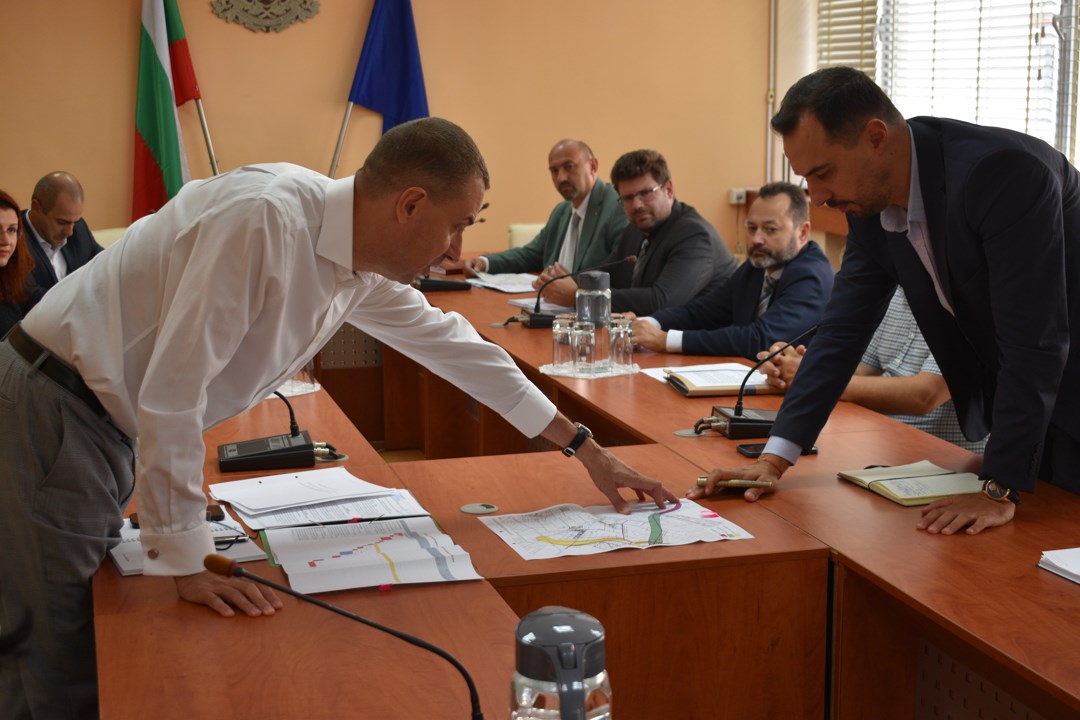 The possibilities for financing and taking urgent action on the construction of road infrastructure to provide another transport access to the Sofia-Bozhurishte Industrial Park were discussed at a joint meeting between the Ministry of Economy and Industry, representatives of the "National Company Industrial Zones" EAD, Sofia Municipality, the Ministry of Regional Development and RIA.
Minister Bogdanov pointed out that the construction of a new connection to the Park is a priority task to be solved, as a second transport access will ease the traffic and logistics of the companies operating there.
Specific steps were identified at the meeting, such as the preparation of an up-to-date analysis of the traffic from and to the town of Bozhurishte, the start of the activities on the preparation of the draft of a detailed development plan /PUP/, including communication and transport plans to them, as well as options to secure funding, in order to find the best solution for the investors in the Park and for the citizens of the municipality of Bozhurishte, by easing the industrial traffic in the area.