NCIZ participates with its own stand at Thessaloniki International Trade Fair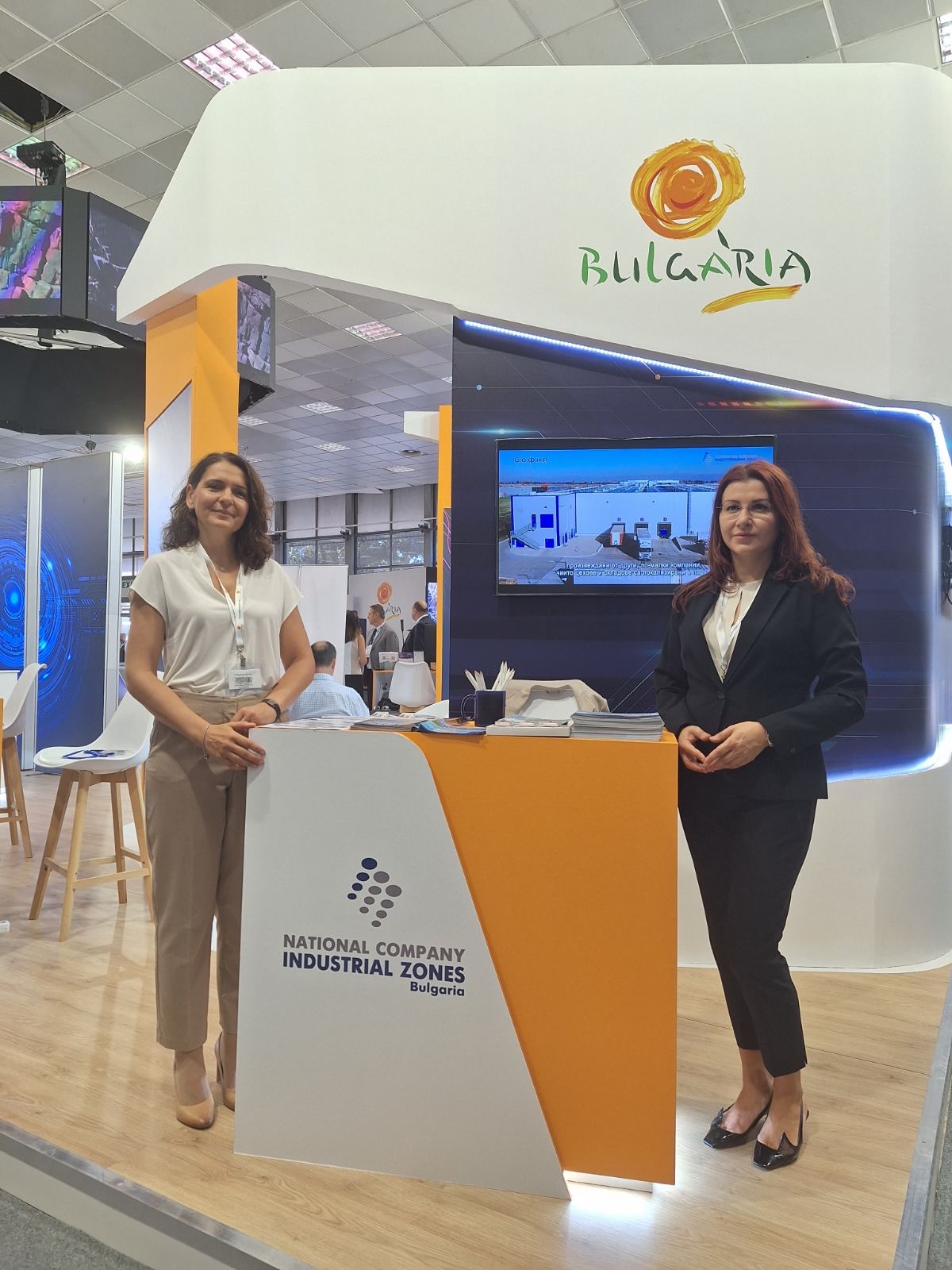 Bulgaria is hosted as honoured country at the 87th Thessaloniki International Trade Fair /TIF/, which takes place from 9 to 17 September 2023.
"National Company Industrial Zones" EAD, along with Bulgaria Investment Agency /BIA/, Bulgaria Academy of Sciences and others, is part of the organisations and institutions, presented at the Bulgarian national stand. On behalf of the company participate the Chairperson of the Board of Directors Andreana Premyanova – Yankova and Anna Malcheva, part of the business development team, who discussed with potential investors the opportunities for implementing projects on the territory of the industrial parks and zones, managed by NCIZ.
This year 60 companies and organizations from various sectors - high technology, IT, mechanical engineering, transport, education, food industry, etc. are participating from Bulgaria.
The host country Greece is the third largest source of foreign direct investments in Bulgaria for 2923, with Greek companies having invested €300 million in the country since the beginning of the year alone. During the first days of the fair Minister Bogdanov discussed with key Greek investors the opportunities for attracting new investments in Bulgaria in the fields of energy, trade, transport and infrastructure projects.
Thessaloniki International Trade Fair has existed for almost 100 years and for decades has been an economic hub that attracts representatives of leading industrial sectors and entrepreneurs from all over the world.